Panasonic FZ 100 hand held
523 views as at 9 April 2013
433 views as at 19 December 2012
More images of BIRDS & WATERBIRDS
Please preview available products by choosing from the menu bar below the image.
FEATURED
Backyard Macro and Closeups … October 2011
The World As We See It , or as we missed it … March 2012
Photographed at my home at Denhams Beach on the south coast of New South Wales, Australia.
Birds have three eyelids. The upper and lower eyelids have small bristle feathers that resemble eyelashes. Most birds only close their eyelids during sleep, and use the third eyelid alone for blinking. The third eyelid, the Nictitating Membrane, lies beneath the eyelids on the side of eye closest to the nostril. It darts across the eye about 30-35 times per minute in the domestic fowl, and also moves across the eye if an object approaches the eye suddenly or if something touches the head.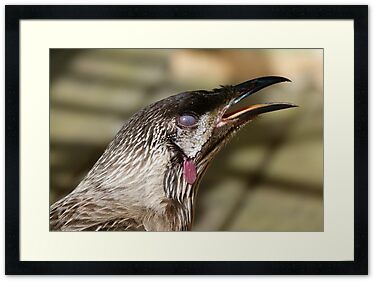 The third eyelid becomes scooplike and sweeps excess fluid in to the corner of the eye where it drains. In most birds, the Nictitating Membrane is transparent, so vision is not impaired when the eyelid blinks, which is important since so many birds are prey animals. It helps to be able to see when blinking! It is suspected that some birds may fly with the third eyelid covering the cornea of the eye, which prevents it from drying out during flight, acting like birdy goggles.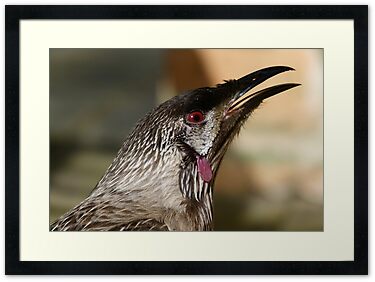 Eyes wide open
Source : Avian Anatomy