Panasonic FZ 100 hand held
1102 views 8 April 2014
528 views 11 December 2012
282 views 8 February 2012
More images from EUROPE & ARCHITECTURE
FEATURED
LISBON and surroundings (Portugal) … August 2011
PostCards-Destinations … September 2011
Redbubble Explore … July 2013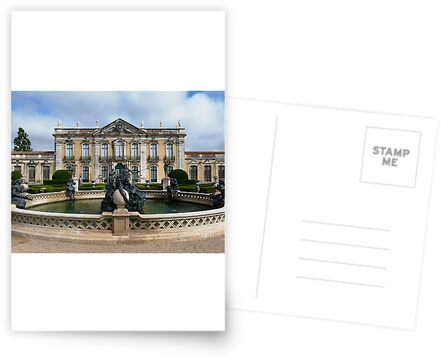 The Queluz National Palace, an 18th-century palace located at Queluz in Portugal,
is a National Monument of both civic and historical significance. One of the
last great Rococo buildings to be designed in Europe, the palace was conceived as a
summer retreat for Dom Pedro of Braganza, later to become husband and then king
consort to his own niece, Queen Maria I.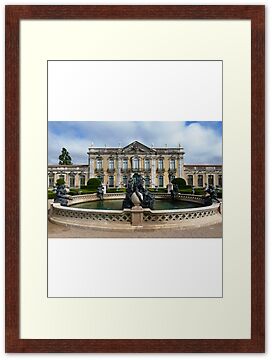 Work on the palace began in 1747 under the architect Mateus Vicente de Oliveira.
Although much smaller, the palace is often referred to as the Portuguese Versailles.
In 1908, it became the property of the state.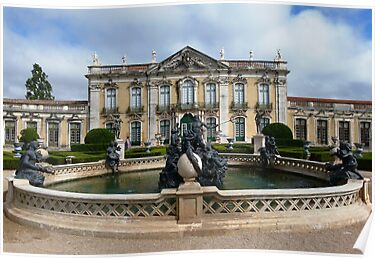 Poster
A serious fire in 1934 gutted the interior of the palace. Subsequently it was extensively
restored and today is open to the public as a major tourist attraction.
Information from Tour Guide and Wikipedia.