Panasonic FZ 100 hand held
417 views as at 15 April 2013
More images from EUROPE
Not far from the Matisse Museum in Nice, France, these men were enjoying a game of the
very popular Boules, a collective name for games played with metal balls.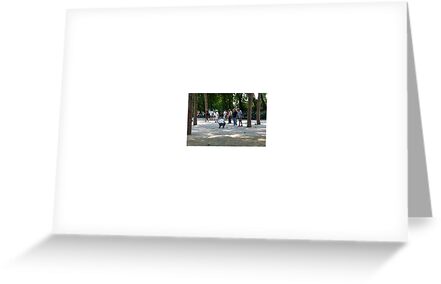 Two of the most played boule games are pétanque and boule lyonnaise. The aim of the
game is to get large, heavy balls as close to the elusive 'jack' (i.e. 'boobaloo') as you can.
It is very popular especially in France, but also Italy, where it may often be seen played
in any open space in villages and towns. It is also similar to 'bocce' and 'bowls'.
Source : Wikipedia.