Nikon Coolpix P80 hand held
1622 views 8 April 2014
515 views 27 May 2012
279 views 3 February 2012
More images of FLOWERS
FEATURED
Explore … April 2012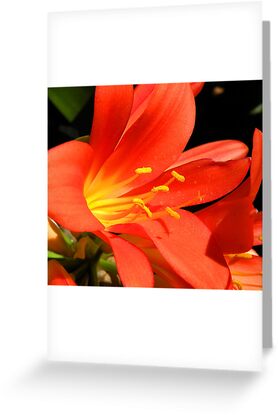 Clivia or Kaffir Lily, photographed at Mogo, New South Wales, Australia.
This genus in the amaryllis (Amaryllidaceae) family is made up of just 4 species
of perennials from southern Africa.

Clivia or Kaffir Lily
While these plants are best suited to warmer conditions, and can tolerate only the lightest
of frosts, they can be enjoyed as container plants in cooler climates. They produce strong
flower stems that are topped with heads of funnel-shaped flowers in vibrant hues of yellow,
orange, and red from late Winter to early Spring. Attractive bright red berries follow the flowers.