Panasonic FZ 100 hand held
526 views as at 3 April 2013
416 views as at 3 December 2012.
More images of FLOWERS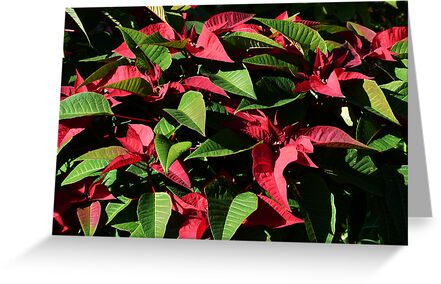 Poinsettia, Euphorbia pulcherrima … a guaranteed bright sight in a Winter garden.
Photographed at Batemans Bay, on the south coast of New South Wales, Australia.
Poinsettia Flowers

The colored leaves of a poinsettia are not the flowers, nor the petals of the plant; they
are more correctly called bracts. The actual poinsettia flower is the small yellow "ball"
in the middle of the colored bracts.