Panasonic FZ 100 hand held
203 views 21 January 2014
More images of BUTTERFLIES, MOTHS & CATERPILLARS
FEATURED
Mustard Seeds and Lilies … July 2013
The World As We See It , or as we missed it … July 2013
Gems … July 2013
Common (Black) Jezebel, Delias nigrina, a newcomer to my garden on March 1st 2011,
this beauty returned several times through the following weeks to drink from the Buddleja.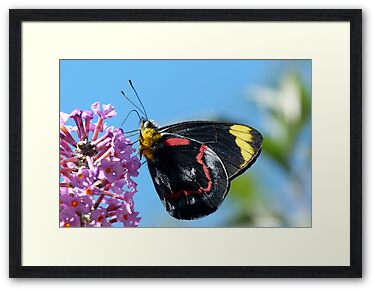 Jezebel
I also discovered she is partial to some Callistemon and for the first time was able to
capture her partly open wings, showing the contrast.
Photographed at Batemans Bay, on the south coast of New South Wales, Australia.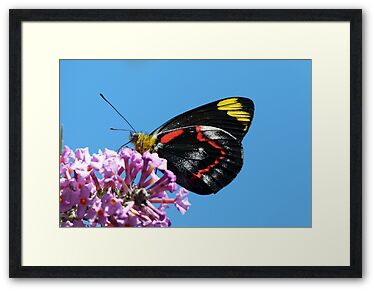 Common (Black) Jezebel, Delias nigrina 2