Panasonic FZ 100 hand held
376 views 13 November 2013
More images of BUTTERFLIES, MOTHS and CATERPILLARS
She came to visit me today and stayed a while, even slowing down the fluttering of her wings
as she made her way around the Buddlija (Butterfly Bush) drinking her fill.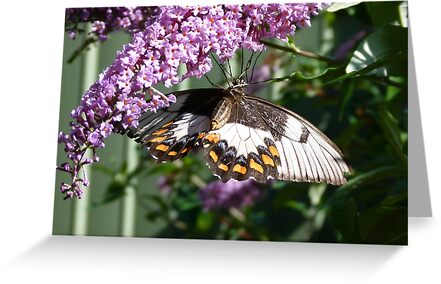 She was closer than I had seen her before and that combined with her less hurried movements
allowed a few shots from different angles.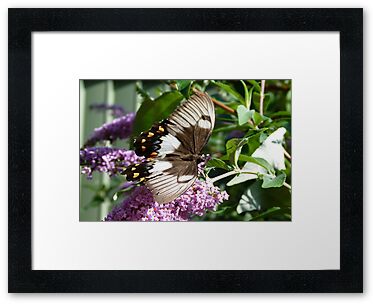 The beautiful, usually elusive, female Orchard Swallowtail !