Nikon Coolpix P80 hand held
1720 views 5 June 2014


FLOWERS
Please preview available products by choosing from the menu bar below the image.
FEATURED
Art and Collectables …. 2010
Bugs & Animals on Flowers/Foliage in Macro … January 2014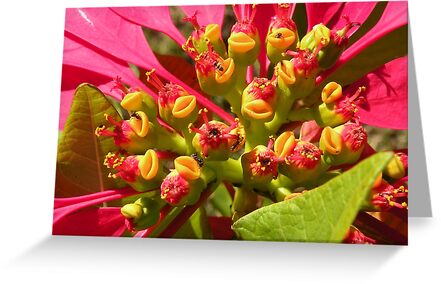 A healthy lot of tiny flowers with visiting ants, photographed at my home in Batemans Bay,
New South Wales, Australia. The bush has flourished since moving from a pot to my garden.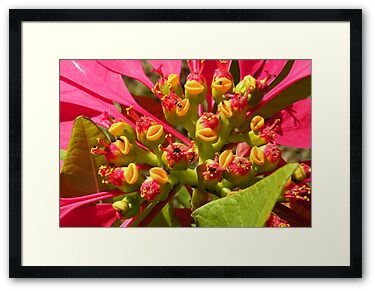 The colored leaves of a Poinsettia are not the flowers, nor the petals of the plant; the colored
leaves are more correctly called bracts. The actual Poinsettia flower is the small yellow "ball"
in the middle of the colored bracts.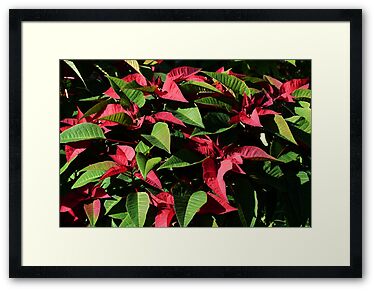 Red and Green