Panasonic FZ 100 hand held, edited (sharpened) in Picasa 3
324 views 26 May 2014
More images from EUROPE
Please preview available products by choosing from the menu bar below the image.
FEATURED
You Got It, We Want It … June 2013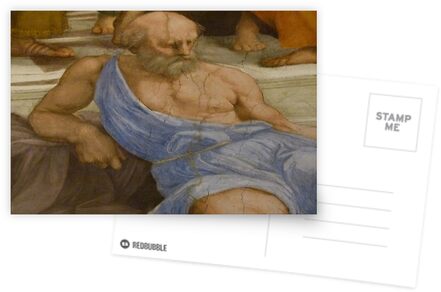 Detail of Raphael's work "The School of Athens" created 1509-1510 was photographed amid the
crush that is normal each day in the Raphael Rooms of the Vatican Museums in Vatican City
For views of Raphael's frescoes, please click the link above to an excellent site.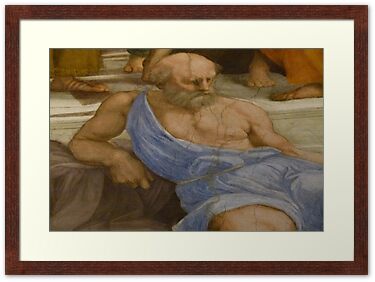 It is said that artists of the time, not knowing the appearance of their ancient subjects, would use
likenesses of well recognised contemporaries. We were told this likeness was Leonardo da Vinci
and there certainly are similarities to the work Portrait of a man in red chalk by Leonardo, which
is reported to be a self portrait, created (dated in various articles) between 1510 and 1515.
It is also said that Raphael included an image of himself in his works.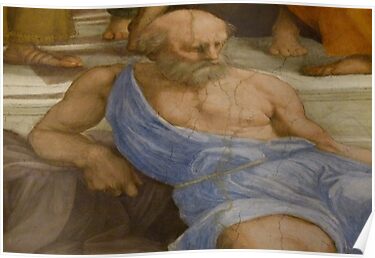 Poster
The whole of Vatican City is listed by UNESCO as having cultural heritage which the World
Heritage Committee considers as having outstanding universal value.