Title: Dinosaurs Trimming the Tree
Here we have a Brachiosaurus and a gang of small therapods decorating one of the local conifers. Therapods are meat eating scavengers and egg hunters, but this Brachiosaurus is way too big for them. Instead they work together to celebrate a holiday that doesn't even exist yet. Crazy right?
May the holiday spirit transcend all boundaries.
This is the original pencil drawing on colored paper. See the colored version here.
Pencil Drawing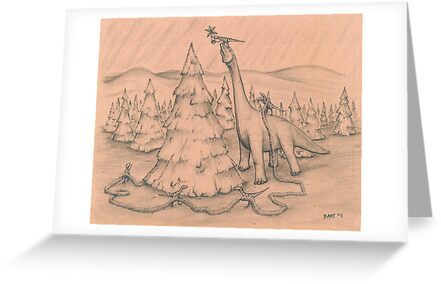 Other Dinosaur Greeting Cards by Bart Castle
Ankylosaur Sledding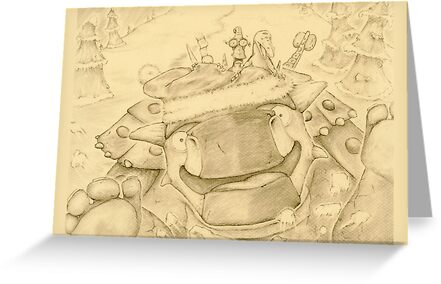 Snowasaurus Rex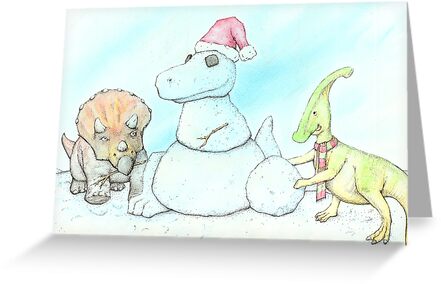 Dinosaurs Trimming the Tree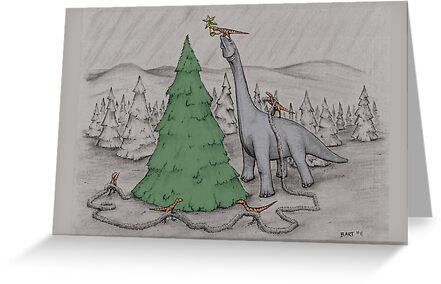 The Pteranodon of Christmas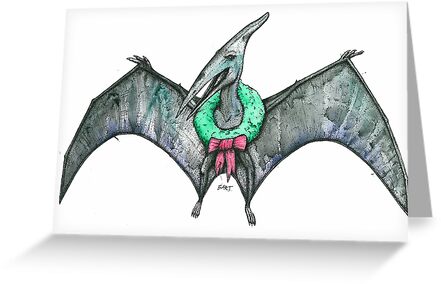 Original Dinosaur Art by Bart Castle