292 Viewings as of 7/23/13
Created in Mandelbulb3D v1.7.9.9 starting with parameters from Reflections by Mandelcr8tor. Background image mapped in M3D and reflected into the scene is from a previous Fractal Science Kit work that was used during Solo Exhibition's Sojie 14 workshop to create "The Christina Effect":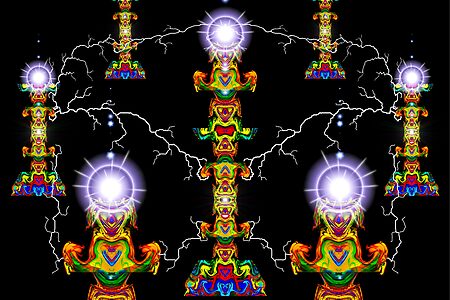 The Christina Effect (UF0438)
by barrowda
Mirroring and color adjustments made using GIMP v2.8. Best if viewed larger.