232 Viewings as of 12/28/12
Featured 11/13/11in Fractal Combinations!
Featured 11/19/11in Cutting Edge!
Featured 12/6/11 in Brain Science, Brain Arts
Entered 11/14/11 in the Reality Riddle challenge in Cutting Edge because this image speaks to the questions of perception vs. reality, altered states, and the concepts explored recently in the book Holographic Universe.
Created in Ultra Fractal and GIMP based on a dA tutorial referenced in this beautiful work by Wolfepaw: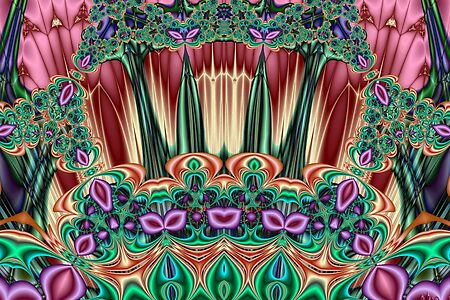 Happy Birthday, Baby!
by wolfepaw
Alternate title: LSD Sugar Cube: A Warning!!
A circular portion of the UF image was distorted in GIMP, and then a spiral gradient added to the background, "photobleached", and the whole image further distorted with "wave" transform before final render in GIMP as a 3600×2700 pixel .jpg image. Then used GIMP utility "Map as Cube" to create the gray cube below, which was finally distorted with "pinch and whirl" and color inverted. Best if viewed larger.
Created from: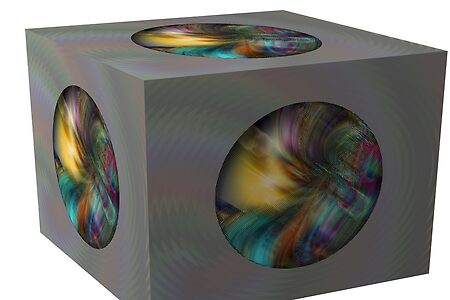 which was created from: