Created in Ultra Fractal and GIMP based on a dA tutorial referenced in this beautiful work by Wolfepaw: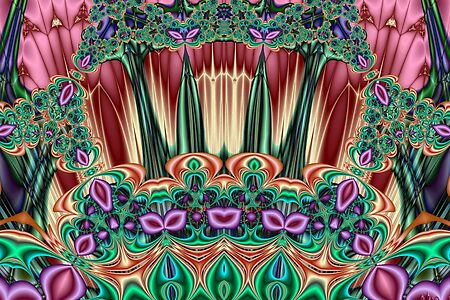 Happy Birthday, Baby!
by wolfepaw
A circular portion of the UF image was distorted in GIMP, and then a spiral gradient added to the background, "photobleached", and the whole image further distorted with "wave" transform before final render in GIMP as a 3600×2700 pixel .jpg image. Best if viewed larger.