516 Viewings as of 9/20/13
Featured 7/9/11 in The X-Factor
Featured 7/18/11 in Fractal Abstracts
Featured 2/12/12 in Apophysis Tutorial Fun
It seemed like it might be interesting to try to combine Ford Circles (a UF transformation) with the inverted original image on this one, so this was the resulting armada.
Based on this Apo image: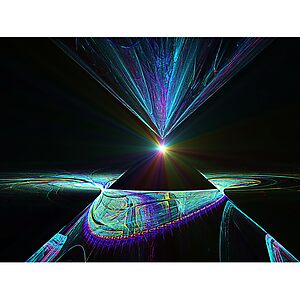 Disc Julian #15: Tractor Beam Engaged (UF0363)
by barrowda
which was created for the Disc Julian tutorial by Fiery Fire in the Apophysis Tutorial Fun group in Apophysis v7x15, with final render in UF. Best if viewed larger.
And of course, we all knew that Armada is a very cool band from Indonesia, here singing Buka Hatimu (Open your Heart) :o)))