279 Viewings as of 2/6/13
Top 10 Placement in Fractal Abstracts' Summer at Last Avatar Challenge in June 2011
I have always enjoyed watching beautiful sunsets, especially when the sun sets over water, be it lake or ocean. Throw in some palm trees, a rainbow or colorful clouds, some birds singing…perhaps as close to paradise as we'll ever get in the mortal realm.
Created in Apophysis 7x v14 starting with the flame parameters for Pink Nautilus kindly shared by Wolfepaw and reproduced here: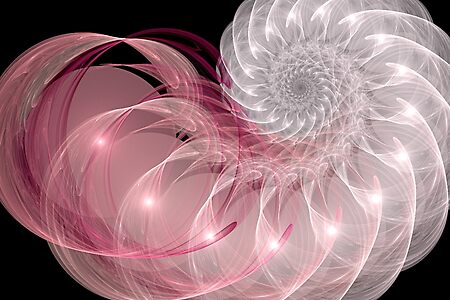 Pink Nautilus
by wolfepaw
Rendered with Julia3D plus escher in the final transform as a .png file, then blended with duplicate layers and a black background, mirrored and color adjusted with an added circular gradient and a supernova with lens flare in GIMP v2.6, then saved in .jpg format, and finally stretched with added 3D sphere and Lake transformations and scaled up in UF.
The main image without UF transformations was: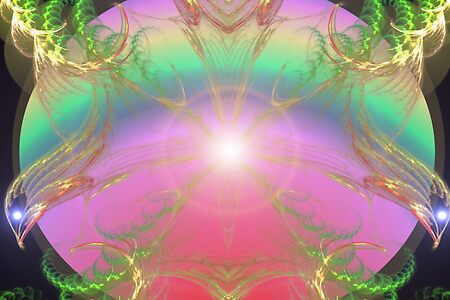 His Eye is on the Sparrow (UF0226)
by barrowda