The Gateway Arch in down town St. Louis Missouri is the tallest national monument in the USA and the tallest monument made of stainless steel in the world. It is 630 feet tall and 630 feet wide at the base. The Arch sits just off of the Mississippi River and Fourth Street runs between the arch and the river.
The steps that go from Fourth Street up to the base of the Arch are wider than the base of the arch. The South Leg of the arch is seen behind the person walking up the steps. By my count some years ago when I walked down the steps there are 60 steps, each step wider than they are tall. This makes for uneven climbing because of the shorter rise and wider base of each step than we normally use.
It is a great place for exercise and often used by those who live and work in down town St. Louis. The man climbing the steps will give you an idea of how huge this set of steps are!
A view of the Gateway Arch from across the Mississippi River.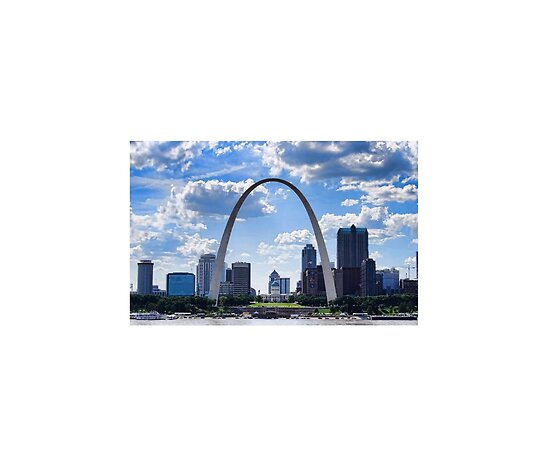 Nikon D40X on auto