Cruising around in the country in an old, beautifully rebuilt 1957 Olds would be a great way to spend a sunny spring day!
This beautiful 1957 Oldsmobile 88 two door is really sitting on a car lot in Fredericktown Missouri, USA. I thought it would look better on the road.
Original image taken with Nikon D40x then removed from the auto dealer lot and moved and re-sized to fit on this rural Missouri gravel road.
Original Image of 1957 Oldsmobile.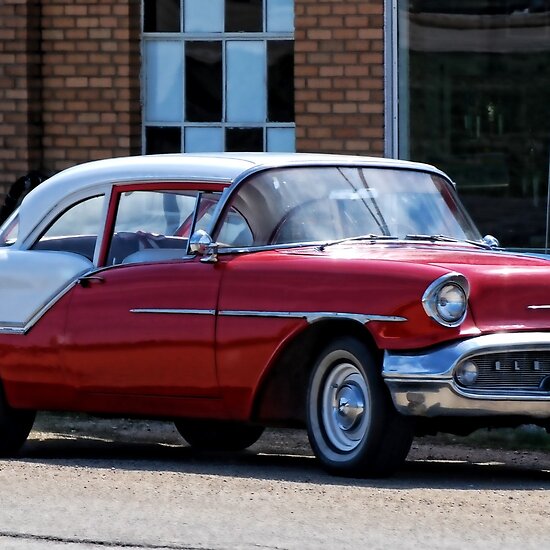 Original Country road Image.