I know that much of the country is experiencing much worse weather conditions than we are right now here in Southeast Missouri. St. Louis is basically shut down with an inch of ice on everything. Our freezing rain just started a couple of hours ago and this is what it looks like now. It is unsettling to not know what nature is going to do to you but you have to appreciate the beauty that nature creates as it assaults you.
Here is what the icicles hanging from the trees look like now, I am sure they are going to get longer and bigger as the storm continues.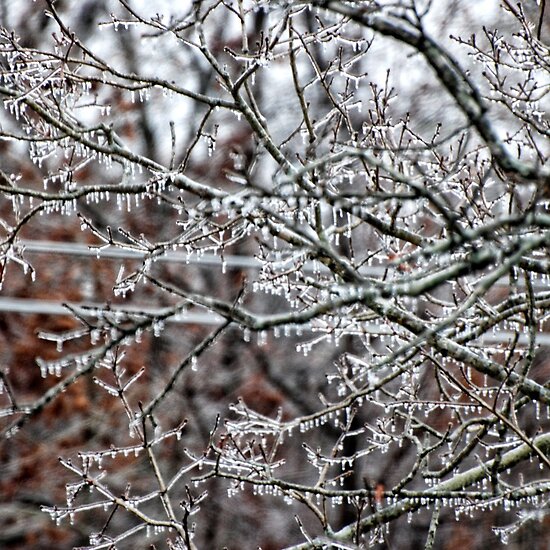 This is a view of the High Voltage Power line that goes by our home here in Southeast Missouri. You can see the ice building up on the wires and the trees in the background. One of our big worries is that these lines will come down from the weight of the ice, if they do come down we can not safely walk out of our place with cleats on our shoes.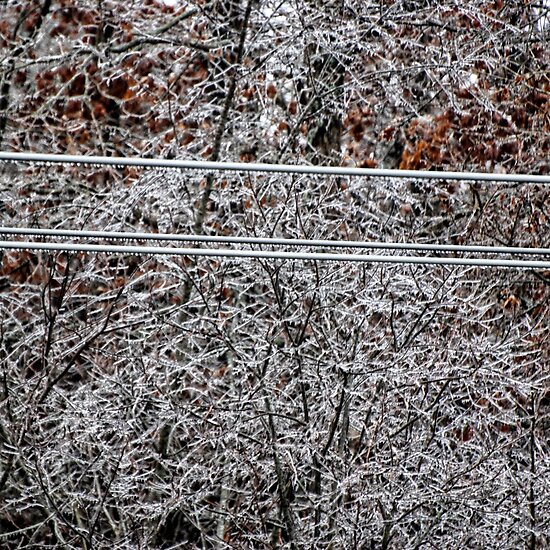 As this storm continues there is a good chance that our satellite internet will also go down so this may be the last you hear from us for a while, days perhaps.