A pair of baby fairy wrens at Laratinga wetlands, Mt Barker, South Australia, January 2011. Taken with Canon 40D, Canon 70-200 2.8 IS with 2x extender, external flash, textures added.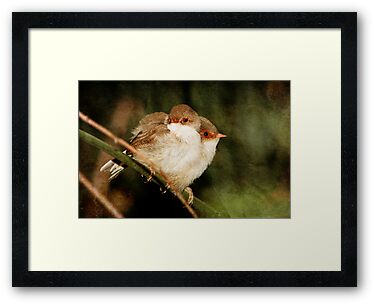 This image featured in Creative, Talented & Unknown in January 2011. Thank you moderators!
And featured in All Creatures Great and Small in Jan 2011. Thank you!