I just love the rich colour of these pears, have used Topaz filters to enhance them in photoshop.
Canon 40D, Canon 60mm macro.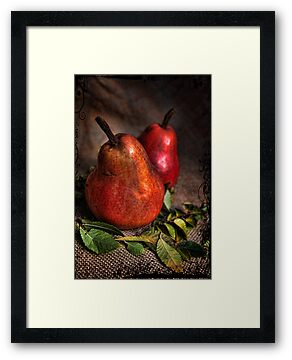 This image featured in the group The Fruit and Veg Shop in July 2009. Many thanks!
A very special feature, this time on Home Page, in October 2009. Thanks redbubble!
A feature today in Food Photography with Food Styling, August 2010. Thank you moderators!
Featured in Domestic Art in November 2010. Thank you so much!