WIP/ American Stafforshire Terrier/ signature affixed
I bet you all thought that I was just sippin' some cool drink and lounging around the house… nu-uh!!
I started this a while back (last year – I think) and I'm working on it slowly. Seems the hospital, doctors, illnes and the lack of health just keep interupting my plans!! So.. the weather was rather lousey when I started it – so you don't get to see that.. but here is the progress – so far.


WOW.. something that isn't about my health!!!
And that's as far as I've gotten… gotta go get that cool drink…….. and start lounging!!!!


I've suddenly changed my mind about the background. I thought that the "ear" was interferring with the top dog on the left – so I figured that changing the color might help.


Now that it's done, I'm not sure about the blue – might be too strong but I'll have to mull that one over for a while.


Ooops.. new camera (a present to myself for being such a good girl and surviving)! With this camera the blue doesn't look that bad.. but believe me – it's BLUE!! At least there is some progress and it gave me an idea.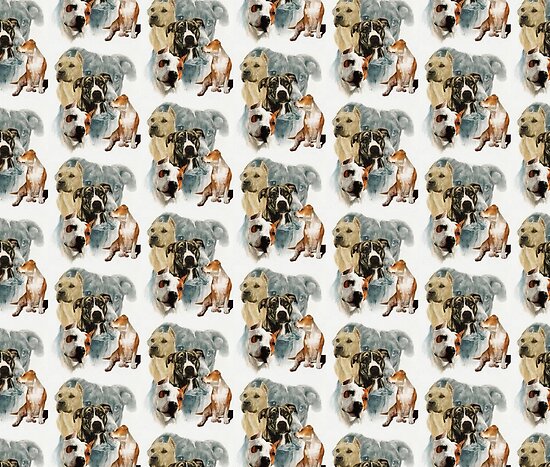 It's finished now.. I did put some grey over the blue to tone it down.. and the dog in the lower right corner – what a pain THAT was – is FINALLY done. Signature is on it and I will try to get a better shot once the sun comes out a little more.
What a job this was!!
NOTE: the sun cooperated just a bit and I got a better shot.