Eilean Donan Castle in autumn, Highland, Scotland. Taken a few days before the winter storm of 2010, which resulted in this panoramic version of the same scene: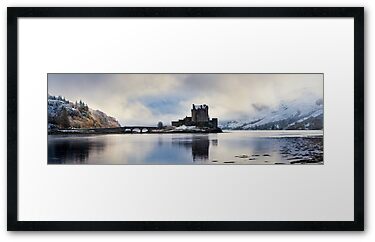 This photo is also available as part of my Highlands & Islands Calendar
COPYRIGHT INFORMATION
The images herein do not belong in the public domain. All images are copyrighted to and owned by Banana Pancake Ltd and may not be copied, edited, published, uploaded or used for any purpose whatsoever, commercial or otherwise without the express written permission from the photographer, Justin Foulkes.
© Banana Pancake Ltd 2013. All rights reserved.