The summit of Cribyn stands proud of the lapping clouds during a temperature inversion in the Brecon Beacons National Park, Powys, Wales. Stitched panoramic, photographed in March 2011.
Nikon D700, 4 separate images each with 2 separate exposures, blended in PS6.
If you'd like to see more of my Brecon Beacons images, or would like a larger size print than is available here, please visit my website, www.bananapancake.com.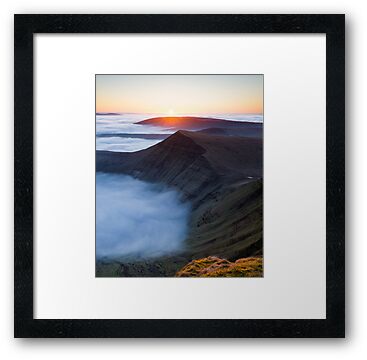 COPYRIGHT INFORMATION
The images herein do not belong in the public domain. All images are copyrighted to and owned by Banana Pancake Ltd and may not be copied, edited, published, uploaded or used for any purpose whatsoever, commercial or otherwise without the express written permission from the photographer, Justin Foulkes.
© Banana Pancake Ltd 2011. All rights reserved.