The North face of Ben Nevis from Carn Mor Dearg, shortly before sunset.
Featured in 'Mountains in Time', 'Our Planets Scenery' and 'Mountains across the globe'
For a long time I've been wanting a sunrise shot of the North face of Ben Nevis, the UK's highest mountain. This means camping on the nearby peak of Carn Mor Dearg. Shortly after arriving at the peak, a temperature inversion developed, cloaking the slopes of Ben Nevis with a misty veil of cloud.
It was a truly sublime end to the day and I shot numerous versions of this view along the ridge towards the summit (including a colour panoramic version, available direct at www.bananapancake.com.)
After a spectacular night under a clear and starry sky, I woke to a typically damp, grey and misty Scottish morning. I guess the sunrise shot will have to wait for another year!
If you'd like to see more of my Scottish Highlands images, from this trip, and others, please visit my website, www.bananapancake.com.
Or have a look at my Highlands & Islands Calendar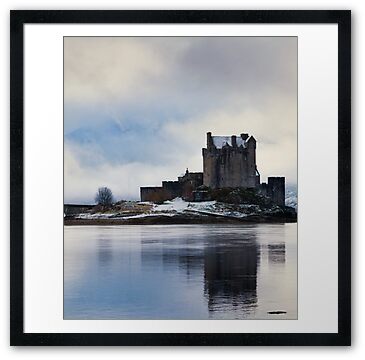 COPYRIGHT INFORMATION
The images herein do not belong in the public domain. All images are copyrighted to and owned by Banana Pancake Ltd and may not be copied, edited, published, uploaded or used for any purpose whatsoever, commercial or otherwise without the express written permission from the photographer, Justin Foulkes.
© Banana Pancake Ltd 2013. All rights reserved.