Featured in: 'Mountains in Time' Group
Featured in: 'A Wilderness Somewhere' Group
Featured in: 'Our Planets Scenery' Group
Featured in: 'Wide Angle Photography' Group
Featured in: 'Highlands and Islands' Group
Winner of 'A Wilderness Somewhere' Group challenge
Nikon D700, several images stitched in Photoshop.
It was early December 2010 and I'd slept in the car, near the start of the walk. During the night the winds rose and stormy weather buffeted the car. When I woke, to fresh snowfall, it was dark and grey with more snow showers moving in.
However, I noticed a break in the cloud cover on the horizon, so with a surge of optimism, I trudged up the hill. The sun rose before I had reached the top so I captured this view on the way up. When I got to the top, the view of the Old Man was shrouded by the fast moving clouds and took some time before it cleared.
Little did I realise that the poor weather was just a taste of things to come. The next two weeks brought considerable snowfall and record breaking low temperatures.
If you'd like to see more of my images from that rather epic winter trip to the Highlands (or if you require a different size to what's specified here), please visit my website at www.bananapancake.com. Alternatively, a similar image features in my 'Wild Britain' calendar.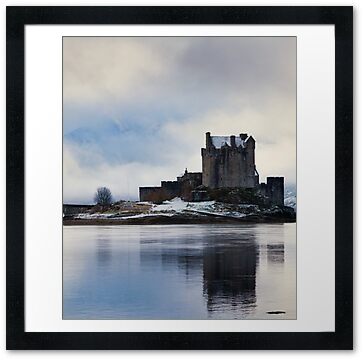 COPYRIGHT INFORMATION
The images herein do not belong in the public domain. All images are copyrighted to and owned by Banana Pancake Ltd and may not be copied, edited, published, uploaded or used for any purpose whatsoever, commercial or otherwise without the express written permission from the photographer, Justin Foulkes.
© Banana Pancake Ltd 2013. All rights reserved.