Featured in 'A Mountain in Time'
Featured in 'A Paradise Somewhere'
Featured in 'No.1 Favourites'
Clouds drift off the peak of Olstinden, near Reine, Lofoten Islands, Norway.
I'd pitched tent on the somewhat sloping hillside above the shoreline (flat ground is scarce in this area!) hoping for a decent sunset and sunrise. I was rewarded with a sublime evening of utter solitude. Dawn too, was more than I could have hoped for. A stunning corner of the world.
This image was stitched in Photoshop to create a panoramic. Nikon D200.
If you'd like to see more of my images from the Lofoten Islands (or if you require a different size to what's specified here), please visit my website at www.bananapancake.com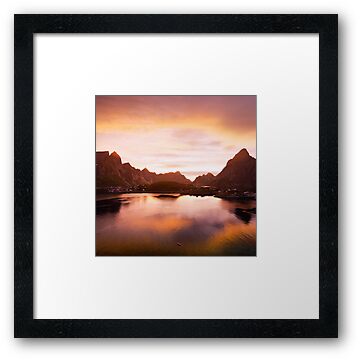 ~COPYRIGHT INFORMATION
The images herein do not belong in the public domain. All images are copyrighted to and owned by Banana Pancake Ltd and may not be copied, edited, published, uploaded or used for any purpose whatsoever, commercial or otherwise without the express written permission from the photographer, Justin Foulkes.
© Banana Pancake Ltd 2013. All rights reserved.~