Amazing friends, amazing views, amazing time…….
This is an image from a day at Lovers Key, Fort Myers, Florida. Joined by 3 other RB friends, we meandered around the sand, shooting osprey,
jumping over driftwood, watching boats coming and going from New Pass, listening to the waves and feeling the glorious sun come out from behind the foggy misty air………..
Lovers Key is a 1,616 acre park that included 4 barrier islands…… Lovers Key, Inner Key, Black Island and Long Key. The park offers 2.5 miles of white sandy beaches on the Gulf of Mexico from New Pass all the way around to Big Carlos Bay.
In the early 1900's, these islands were accessible only by boat. History (and rumor) tells the story that only lovers made the effort to get to this beautiful island…. therein lies the naming….. Lovers Key!!!!
In the '60's and '70's the 4 barrier islands began to be developed. Preparations for this damaged the islands. Mangrove swamps were altered to uplands by dredging a canal through Black Island.
As a State Park, today this area is appreciated by many ages.
During 2004 Atlantic Hurricane season, Charlie came into this area from Aug 9 to the 15th with peak winds of 150 mph (240 km/h) causing a Category 4 hurricane. It was the strongest (and one of two from that season) since 1960. This image is of only one of the DRIFTWOOD that was left from that event. Some of the images I have, show sea shells balancing on the roots, some caught and hanging as though they were ornaments……. a real tribute to all that was lost at that time!!!
Watch for Kathy G, Kathy C., and Kim M's postings from this day….. we had a great time out!!! Bravo to RB for giving us this avenue to meet like-minded wonderful people to share our hobby with!!!
Have a great weekend……..
Stay safe and find that special moment to have a glad heart!!!!
Much love,
Brenda
aka Jazzy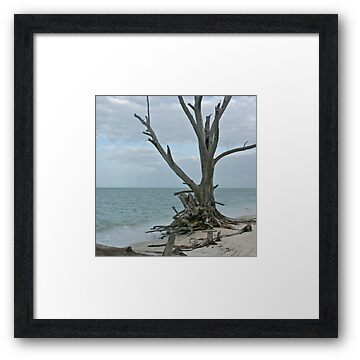 !
CANON REBEL XTi
Canon Lens: 28-135mm
ISO: 200
Focal length: 28
Fstop: 10
Exposure time: 1/200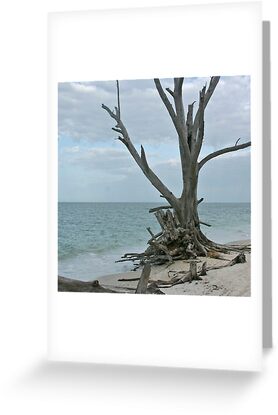 !