Found in a consignment shoppe in Naples, Florida, this Italian Bombay Chest just makes me smile.
Have you ever known that one day you would find that special thing / object at the right price if you just waited???
I 've wanted a Bombay Chest forever and when I found this one it was love at first sight. I bought it………. lol…….. so I won't eat for the next week or two or three!!!!! At least one of us won't have the rounded front!!!! lol
This was great fun… like doing a furniture layout!!!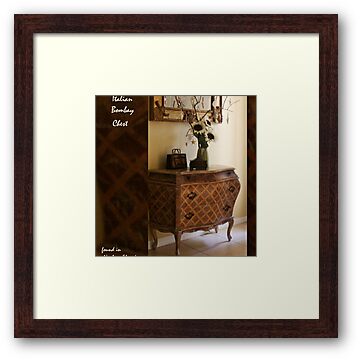 !
CANON REBEL XTi
Canon lens: 28-135 mm
ISO: 400
Focal length: 28
Fstop: 9
Exposure time: 0.8
Tripod used
bracketed
Photoshop CS3 back layer with cropping of chest left side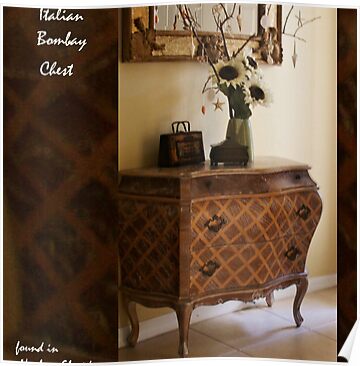 !