AFTER I SAW YOUR FACE
I long for you to be here to sup with me
to gather round my table
to hold my hand
so I can later dream
Moment by moment
I find pleasure in your gaze
reaching out to hold on to your face with my mind
for the long weeks ahead
Linger with me through the night
finding a stillness of breath among the joy
Oh, everlasting submissive memory.
Stay awhile for the sequence repeats
as the fading is no longer an issue
as life's awakening came
after I saw your face.
Jazzy
2011
I have been accused of being a romantic…. oh yes…. that would be me….. and Valentines Day makes me very happy!!! The anticipation of all the flowers and candy and cards that are given out on this day just makes me smile…. Lots of effort goes into making special relationships…. and it is so worth it!!!!
My wish for all my RB friends is to enjoy your days…. make every day a Valentines day in your heart. Hugs are a commodity that keeps on giving…. so give…… and receive right back!!!!
Much love to my dear friends,
Brenda
aka Jazzy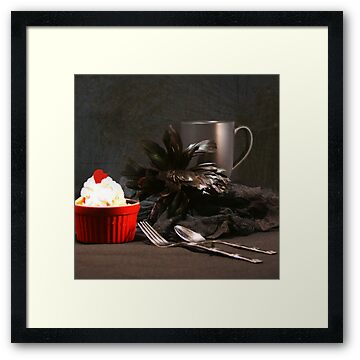 !
CANON REBEL XTi
Canon lens: 28-135
ISO: 200
F: 4
Focal length: 41
Exposure time: 0:8
Tripod used
Lightbox in use
Photoshop used to layer one of my grass textures and for painting in the heart on the whipped cream!!! Yummy touch :))
!