TRICK OR TREAT
There were ghosts and goblins
ninja's and sheep
witches and wizards
and little bo peep
From the tall ones
to the small ones
they all had a bag
some were filled to the brim
beginning to sag
Trick or Treat was the greeting
their faces so cute
some had red cheeks and huge eyes
oh they were a hoot
Mama and daddy
waiting in the back
ready to remind them
their manners couldn't lack
So with smiles and a thank you
they turned on the run
Oh what a joy….
it's just Halloween fun!!!!
.
Jazzy
2010
.
I love this night!!!! Love having the kids come in their outfits….. such anticipation they all felt…. the voices in the street were so happy and excited!!!
It was only 3 hours of door bell ringing and I even had candy left over….. What fun!!!!!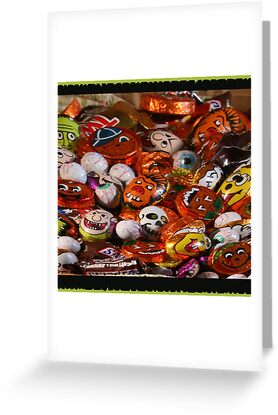 !