Oh my……. what a thrill this group was to watch. At the Boston / Portsmouth Air Show at Pease International in New Hampshire this past weekend was a wonderful experience. Armed with new info in my head on how to capture these fast flying machines, I ventured out here and there to see what I could find….. And now I sing "Happy Am I"…. not because I captured the images in the best way…. but that I could actually click on something before it zoomed by…… some coming from out of no where!!!! It was not easy with the big Sigma to actually see something in the 500mm range….. so had to begin at 150 and try to work upwards!!!! But I had so much fun that I will do this again!!!! Photography is not only an art but I found out it is a SPORT…… a real test of agility!!!!
This is only one image of the amazing team of the Brazilian Air Force Smoke Squadron, an aerobatics team that began in 1952. Beginning with four North American T-6 Texan training airplanes, their team now consists of seven Embraer T-27 Tucano jet-prop aircraft. Close-up and fast, they thrilled the crowd with their techniques. They seldom appear in the United States…. this being one of their two performances…. The leader of the team is Lt. Col. Jose Aguinaldo Moura in the Fumaca #1…..
I will post more of this amazing team soon……
Can you believe that it is possible to fly this close???? AMAZING PRECISION!!!!
Hope you enjoy…………
Brenda
aka Jazzy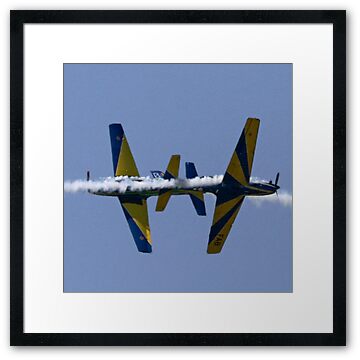 !
CANON REBEL XTI
Sigma lens: 150-500mm
ISO: 400
Focal length: 247
F#: 8
Exposure time: 1/2,500
slight cropping in PS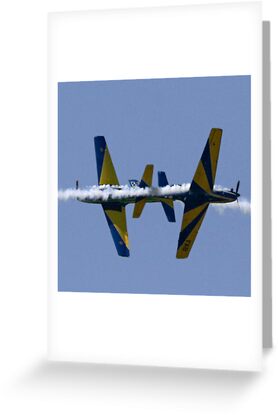 !
!