Photography of Echo Lake, Aroostook County, Maine Apr / 04 / 10
This shot is of Echo Lake, tucked in below Quoggy Jo Mountain, part of the Appalachian Mountain Range.
Frozen in the winter, the lake provides much fun for ice skaters, ice fishermen, dog sled run… Today the ice is still proving to be late in its melting, delaying the fishing for lake trout.
This busy Aroostook State Park is waiting the end of "mud season" and looking forward to the many hikers and campers who will be wandering our way.
AWAITING ICE OUT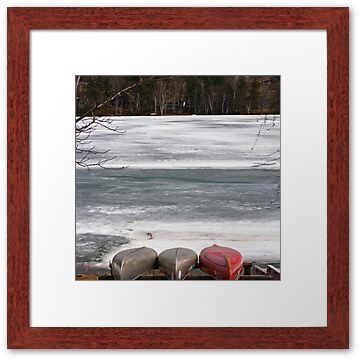 !
CANON Rebel XTi
Canon lens 28-135
ISO 200
Focal length 47
Fnumber: 8
Exposure time: 1/250
!