One of a series of images using Blackpool North Pier England as the subject exploring light. Shot during late afternoon approx 1 hour before sunset.
VIEW LARGER HERE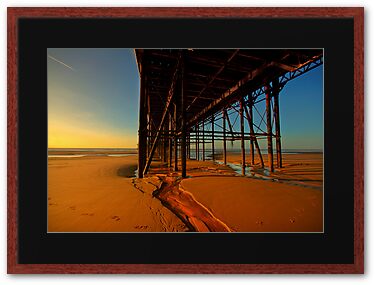 Nikon D5000 Sigma 10-20mm @ 10mm. ISO 200 f11 1/160. 3 shot HDR (e/v +/-2) Tripod mounted, delayed shutter actuation on remote release.
HDR merge using Dynamic Photo Pro (first time using this rather than Photomatix) then further processing in Camera RAW and photoshop cs5.