An old Derbyshire lead mine showing the pit head shot in the Derbyshire Peak District.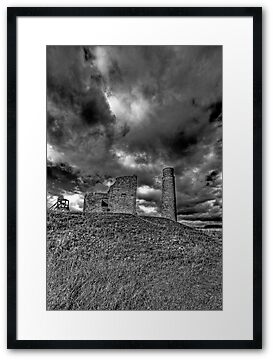 Nikon D5000, Sigma 10mm-20mm @ 10mm. Hand held 3 shot HDR (e/v +/-2) based round f8.0 1/500 ISO 200,
Source images processed via Photomatix with further processing including lens correction and curve adjustments in CS5.