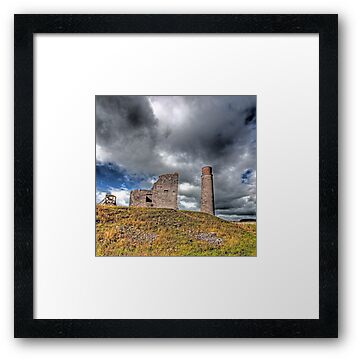 Magpie Lead Mine, The Peak District, Derbyshire. Still working into the 1960's.
The mine is first recorded in 1795, though the workings are probably much older. It finally ceased operations in 1958, though the working in the 1950s mined little actual lead. The heyday of the mine was in the mid 19th Century.
Nikon D5000 Sigma 10mm-20mm @ 10mm, f8.0 1/500 (e/v +/- 2). HDR In Photomatix. Further adjustments in photoshop.