This is a reprocessing of The Skeleton using the original source files.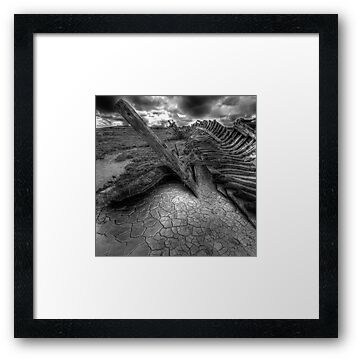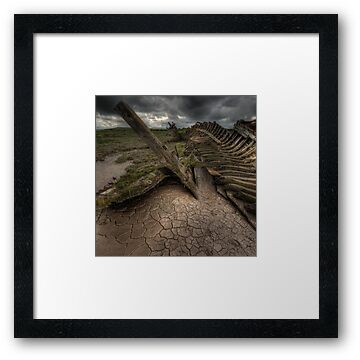 A slightly different method was employed with the source images being sharpened and noise reduction done in photoshop prior to being processed via Photomatix. Once processed back into Photoshop where tonal quality in the deep shadows were increased slightly and a second noise reduction and smart sharpening process applied.
The key Photomatix settings used for this image were:
Lightmode Smoothing – yes (Medium)
White point – 0.524
Black point – 0.224
Gamma – 1.16
I met up with Trevor Kersley on a rather wet and grey morning and we visited one of my favourite locations Fleetwood Marsh on the tidal River Wyre close to the town of Fleetwood Lancashire to go shoot 'The Wrecks of Fleetwood Marsh'.
Three shot HDR, hand held, of a wood hull possibly being the remains of Girl Lilian (no certain confirmation).
Nikon D5000 Sigma 10mm-20mm @ 10mm. f4 1/80 e/v +-2.