One of the abandoned fishing boats on the River Wyre at Fleetwood Lancashire.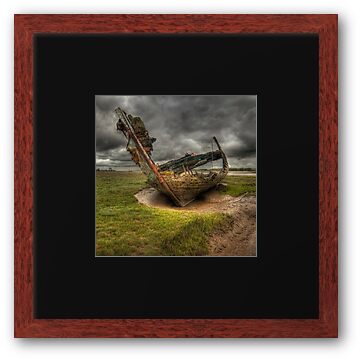 View Larger Here
Below is a wonderful paining based on this image by the very talented Sue Nicol. I am very happy to have been involved in this collaboration. Thank you Sue for Wreck At Fleetwood Marshes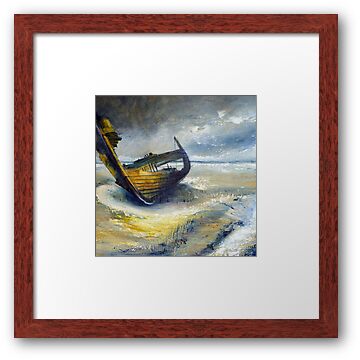 Nikon D5000 and Sigma 10mm-20mm lens. ISO200, 14mm, f4.8, 1/125 with polariser filter.
Single Raw file tone mapped in photomatix then to photoshop for horizon straightening and minor warp to correct barrelling.
Duplicated twice to give three files and curve adjustments (output +155 Input +115 & output -155 Input -115). Reimported to photomatix for HDR process. credit to Yhun Suarez for his curve settings.
Photomatix Settings
Details Enhancer Tone Mapping.
Strength – 84
Colour saturation – 50
Luminosity – 7.0
Microcontrast – 6.0
Lightmode Smoothing – yes (Medium)
White point – 0.524
Black point – 0.224
Gamma – 1.20
Temperature – 0.0
Saturation Highlights – 0.0
Saturation Shadows – 0.0
Micro smoothing – 3
Highlights Smoothness – 0.0
Shadows Smoothness – 0.0
Shadow Clipping – 0.0
360 degree image – No
Reimported to photoshop for noise reduction and sharpening