I met up with Trevor Kersley on a rather wet and grey morning and we visited one of my favourite locations Fleetwood Marsh on the tidal River Wyre close to the town of Fleetwood Lancashire to go shoot 'The Wrecks of Fleetwood Marsh'.
Three shot HDR, hand held, of a wood hull possibly being the remains of Girl Lilian (no certain confirmation).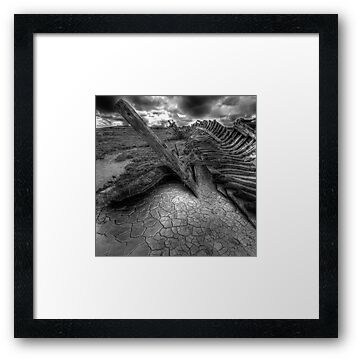 Nikon D5000 Sigma 10mm-20mm @ 10mm. f4 1/80 e/v +-2.
Imported into photomatix for HDR, into lightroom where b&w applied together with sharpening, b&w and curve adjustments. Back to photomatix painterly applied.