The 'Fleetwood Wrecks', in the shot are Eureka (foreground and Our Joanne rear plus two unidentified wood hulls). These boats were once part of the fishing fleet of Fleetwood, Lancashire. Now abandoned on the River Wyre Estuary.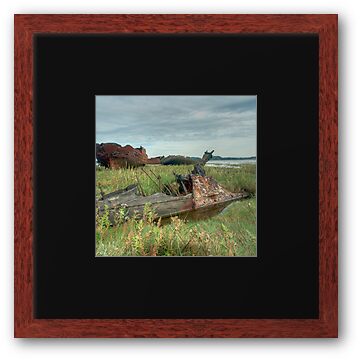 Single image tone mapped in Photomatix. Further adjustments in photoshop.
Nikon D5000 & Nikkor 18mm-55mm lens.