These days some children grow up with parents that stop them every now and then to take a picture of a particular event. In this case the mother climbed on a bench to get more of the V&A Waterfront, Cape Town in the background. In a similar situation below the mother asked the son to get on a bench instead.
Featured in Tell Your Photo Story, 22/09/11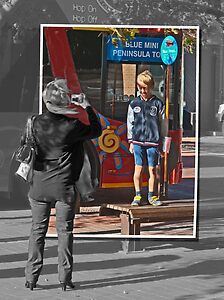 Part of the Framed collection and Colour and black & white series.