All I can say about this series of a shop window at the V&A Waterfront, Cape Town, is that if you plan a trip to Africa and think it will be anything like this, disappointment awaits. However, there are also many sights that is a delight to the tourist that look for a unique African experience.
Featured in Statues and Such , 19/11/10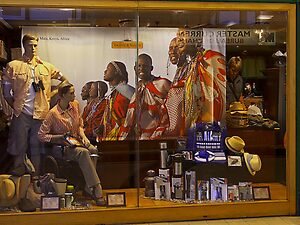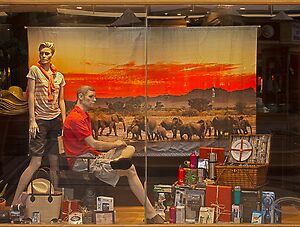 This is also part of another series with mannequins in the V&A Waterfront and elsewhere.