Canon PowerShot SX260 HS; 1/80s, f/4.0, ISO 200, focal length 4.5mm; AUTO setting, macro; Cropped and color boost in Picasa3.9
732 views as of Oct. 5, 2013
I've enhanced the color saturation of this beautiful palm tree bark. The tree was found on a street in Cedar Key, Florida, USA. Wish I had taken more photos of it….I love the different textures.
Top Ten Winner in the "Macro Palm Tree Bark" challenge in , Oct. 5, 2013
Top Ten Winner in the "Natural Textures Closeup" challenge in , Dec. 8, 2012
FEATURED in , Nov. 17, 2012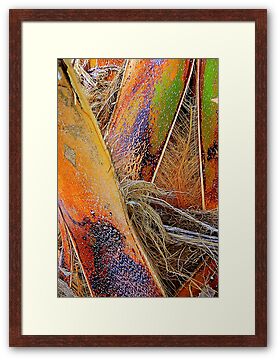 My original photo: