905 views as of Nov. 2, 2012
Canon EOS Rebel XSi/450D
This beautiful English Shire horse is the star attraction at the New England Shire Centre in Ocala, Florida. He is gorgeous and huge! The farm offers tours and tractor-pulled wagon rides where you can see, interact, and feed carrots to the resident horses, all English Shires, currently numbering about 35. It is a lot of fun!
FEATURED in , Nov. 1, 2012
Top Ten Winner in the "Horses or Ponies Challenge" in , August 13, 2011
FEATURED in , May 23, 2011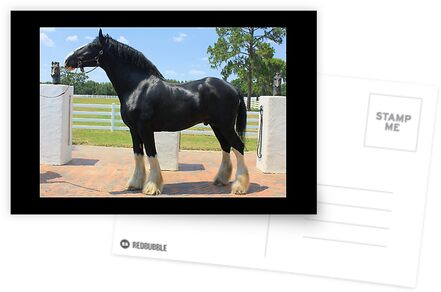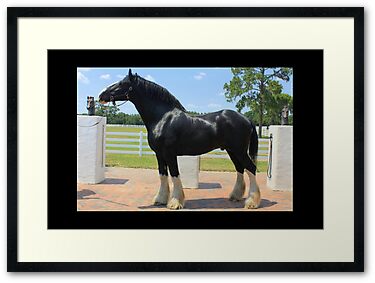 I'm adding this photo to show how large this horse is. That's me, and I'm 5 ft. 3 in. tall.

The New England Shire Centre in Ocala, Florida, is one of the largest English Shire Farms in the world. According to their brochure: The Shire is the largest breed of horses in the world, averaging over 17 hands tall and sometimes reaching over 19 hands and 3000 pounds. Black with white stockings and a blaze on the face is the classic image, but nowadays Shires also come in bays and greys with the white markings. The Shire is a good and faithful worker in agriculture and commerce and has been said to be a synonym for strength, constitution, energy, and endurance. They are docile and kind, but have personality to spare and a strong desire to form a genuine partnership with the people who handle them. They are used for every discipline a horse can be used for, from logging, commercial carriage driving, dressage to trail riding. There are less than 4000 Shires in the world. They are becoming a near extinct breed of horse.