822 views as of Oct. 3, 2013
The beautiful Sidney Lanier Bridge is in Brunswick, Georgia, U.S.A. From certain viewpoints, the suspension cables look like sails.
Canon EOS Rebel XSi/450D
Cropped in Picasa3 and slightly saturated in Photoshop7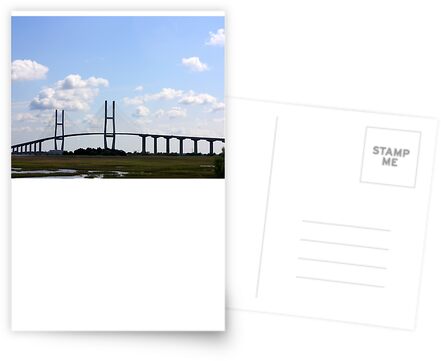 From Wikipedia:
The Sidney Lanier Bridge is a cable-stayed bridge that spans the Brunswick River in Brunswick, Georgia, carrying four lanes of U.S. Route 17. The current bridge (April 2001) was built as a replacement to the original lift bridge which was twice struck by ships. It is currently the longest spanning bridge in Georgia and is 480 feet tall. It is also the seventy-sixth largest cable-stayed bridge in the world from 2003 – present day. It was named for poet Sidney Lanier.