1928 views as of Oct. 31, 2013
I took this shot of the St. Simons Island Lighthouse, St. Simons Island, Georgia, U.S.A. while on a boat quite a bit offshore. (Atlantic Ocean)
Sony P10 Cyber-shot digital camera
Cropped and slightly tuned in Picasa3
SOLD two photographic prints, August 20, 2011. Thank you very much to the buyer!
Top Ten Winner in the "Avatar – June 11" challenge in , June 2, 2011
FEATURED in , May 29, 2011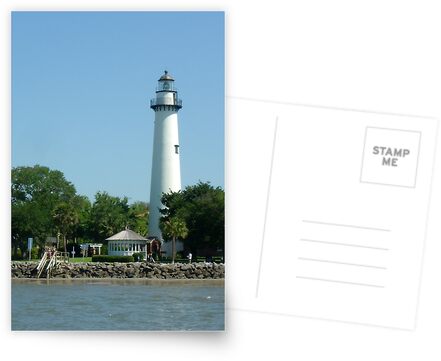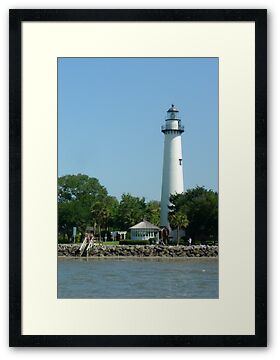 From the St. Simons Pocket Guide:
Located near the village and pier, the St. Simons Island Lighthouse is one of only five surviving light towers in Georgia. An operational navigation aid for traffic entering St. Simons Sound, it casts its light as far as twenty-three miles out to sea. Unlike many other operational lighthouses, the St. Simons Island Lighthouse invites visitors to climb the 129 steps to experience views of neighboring Jekyll Island, the mainland (Brunswick), and the south end of St. Simons Island.
The first lighthouse (1810) was built by James Gould of Massachusetts who became the first lighthouse keeper. That structure was destroyed by Confederate forces in 1862 to prevent the beacon's use by Federal troops. The current lighthouse and the lighthouse keeper's dwelling were built in 1872.