A Laughing Gull / Larus atricilla (adult breeding plumage) photographed at Tarpon Springs, Florida.
Canon EOS Rebel XSi/450D
FEATURED in , June 3, 2011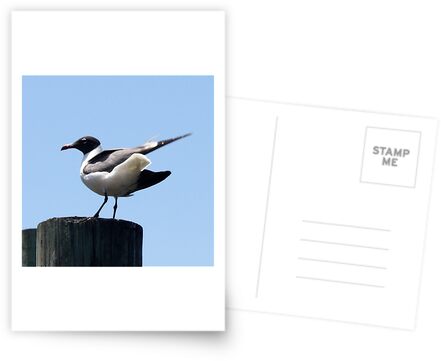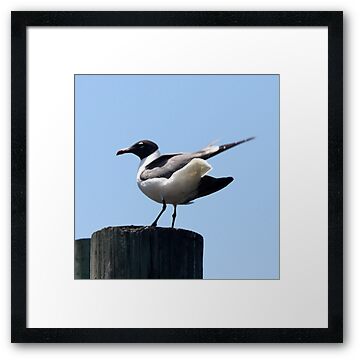 From the Cornell Lab of Ornithology (www.allaboutbirds.org)
A smallish gull with a black head, the Laughing Gull is abundant along the southern Atlantic and Gulf coasts. Infrequently found away from the ocean, it takes advantage of human habitat modifications, foraging in parking lots and dumps, and breeding on dredge spoil islands.