Photo Manipulation
Created using GIMP
Stock Credit
Model courtesy of Dawn Morgan at Aurora Dreams.
"Permission granted by Aurora Dreams to post this image."
Sky
Ground
Hair
Bow
Snow Fox
Mountains, trees, bushes, petals are Brushes
Ribbon is painted.
Before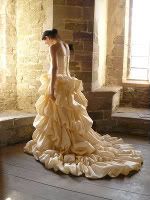 ---

Oct 2009 – Photo Manipulators
Oct 2009 – Dimensions
---
IMPORTANT © COPYRIGHT NOTICE
The work contained in my gallery is copyrighted ©Asylum Witch. All rights reserved. My work may not be reproduced, copied, edited, published, transmitted or uploaded in ANY WAY without my prior written permission. My work does not belong to the public domain. Copyright laws will be enforced.
.