"Thus sometimes hath the brightest day a cloud,
And after summer evermore succeeds
Barren winter, with his wrathful nipping cold;
So cares and joys abound, as seasons fleet."
William Shakespeare (1564–1616), British dramatist, poet.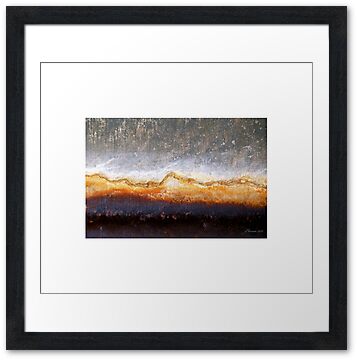 Barren Blizzard was selected as a Featured Work by the groups Accidental Images in July 2011, and by It's in the Detail in August 2010.
Abstract macro art found on a concrete curb while lying in the gutter! I appreciate how the cracks, and rub marks, and stains from the water drainage have created an oxymoron of a landscape; like a winter's blustery storm across the arid desert mountain range. Photographed by JD Brummer for As Eye See Photography.