"There are as many pillows of illusion as flakes in a snow- storm. We wake from one dream into another dream."
Ralph Waldo Emerson (1803–1882), U.S. essayist, poet, philosopher. "Illusions," The Conduct of Life (1860).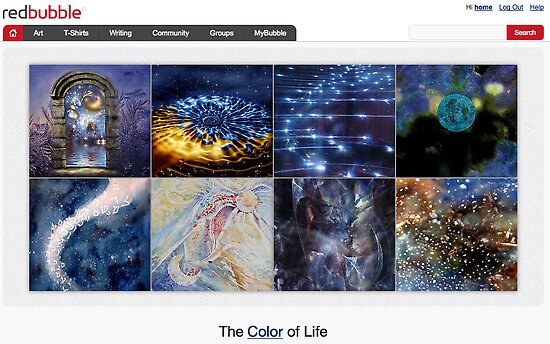 Featured on the Redbubble Homepage August 2010.
Abstract macro of a speckled glass garden ball found in a potted plant. Photographed by JD Brummer for As Eye See Photography.
As of 8/28/10, 138 views.