"I turn my head to sky rains falling,
wash the wounds of numbness from my soul.
Turn my heart in tides of fierce renewal,
where love and rage run whole.
Come drink deep."
Carolyn McDade (20th century), folk–singer and hymn-writer.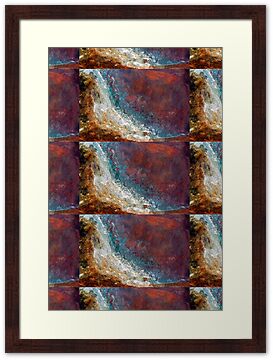 Tidal Rage was selected as a Featured Work by the group #1 Artists of Redbubble – Rust Art in May 2010, by Abstract Macro Urban Art and Pure Abstract in April 2010.
Abstract art of rust and corrosion on a copper pot water fountain. Photographed by JD Brummer for As Eye See Photography.
As of April 28, 2010, 125 views.